Whether it's backyard fun or training for the Olympics, the sport of gymnastics is enjoyed all around the world by people in all walks of life. This sport has existed since ancient times. Soldiers in Ancient Greece used gymnastics as part of their training, which including throwing, wrestling, jumping, and rope climbing. in Rome soldiers trained using a wooden horse, called a vault, that taught them how to mount and dismount horses quickly. Some gymnastic are even used by soldiers today as part of a training regiment.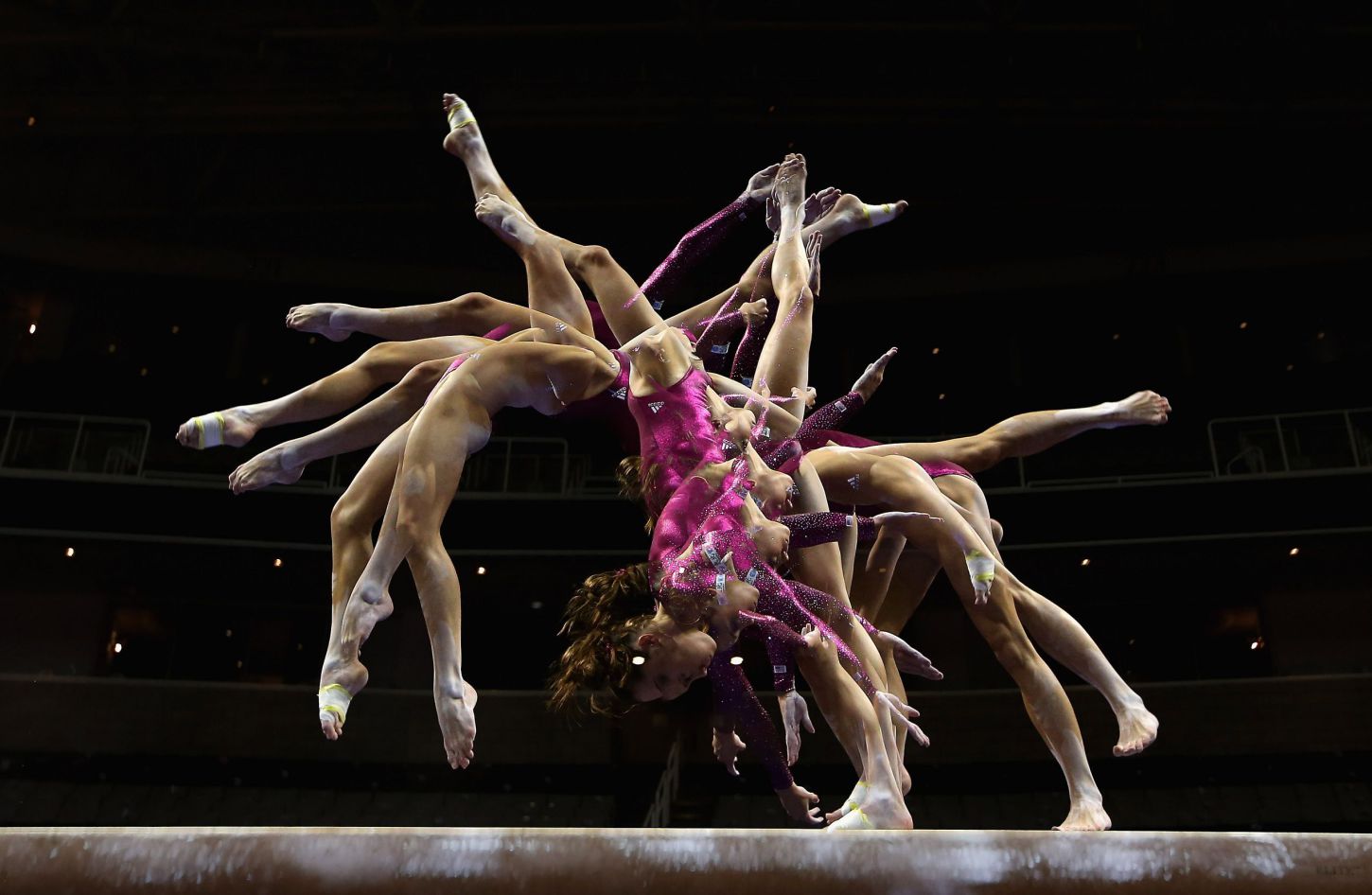 By the Middle Ages, gymnastics became a form of entertainment. Traveling groups performed acrobatics including juggling and tumbling to show off their flexibility, balance, and strength. In 1896, during the first modern Olympic Games, gymnastics be came one of the sports, showcased. It continues to be an important sport in the Olympic Games today.
In international competitions, there are four events for women and six events for men.
Both women and men compete on the vault horse and with floor exercises. Women also compete on the balance beam and uneven bars.
Men compete on the pommel horse, parallel bars, the rings, and the horizontal bar. Routines in all of these areas should show off a gymnast's agility, flexibility, and strength.
While it takes years of training to compete at the international level, people from all walks of life can enjoy gymnastics. Balance can be practiced standing on one foot or walking with a book on your head. You might be practicing gymnastics without even being aware of it! Make up a dance routine and move your body to the rhythm to create your own floor routine. Flexibility and agility can be practiced with somersaults, backbends, and the splits. Whether you're a beginner or a professional, safety is always important. Even professionals use spotters to assist them when they are trying a new apparatus or a difficult move for the first several times. You should never push your limits.
Even people who don't do gymnastics enjoy them. Competitions take place throughout the world. It's enjoyable to watch a gymnast at work in person or even on television. The grace and strength of a gymnast is easy to see, and it's obvious that years of work go into training for these skilled athletes. Whether you decide to participate or just observe, be sure to have fun exploring the world of gymnastics.